Nagano Morita, a Division of Prager Metis CPAs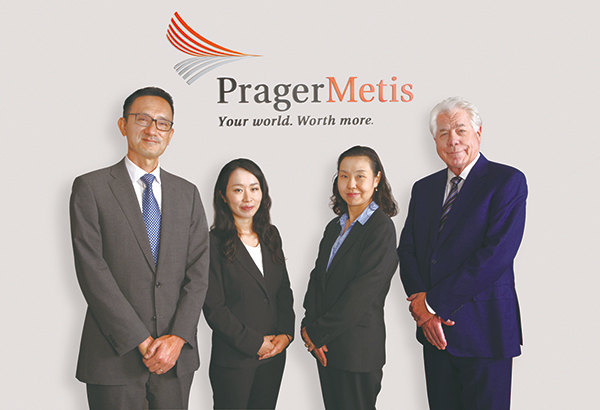 拝啓 時下ますますご盛栄のこととお慶び申し上げます。
平素は格別のお引き立てを賜り厚くお礼申し上げます。
さて、このたび永野森田米国公認会計士事務所は、令和2年11月1日よりPrager Metis CPAs LLCの傘下に入り、トーランス・ロサンゼルス・シリコンバレー・ニュージャージー・ボストンの5拠点は、Prager Metis の日系部門「NAGANO MORITA」として生まれ変わることになりました。
NAGANO MORITAは、1984年の創業以来、お客様である日系企業の皆様とともに成長し、今日まで発展することができました。これもひとえに、皆様の温かなご指導ご鞭撻の賜物であると心より感謝申し上げます。
Prager Metis は60名を超えるパートナーと600名のメンバーを擁する米国トップ50の会計事務所であり、ニューヨーク・ニュージャージー・ワシントンD.C.・ロサンゼルス・マイアミ・ロンドン・インドを含む全世界の主要17都市に事務所を置く世界トップ10の国際会計事務所の評価を得ております。
Prager Metis への加盟は、より質の高いサービスの提供および優秀な人材の育成と確保を維持することで、これまで以上に皆様のお役に立てると確信しております。特に、研究開発税額控除・コストセグリゲーション・売上税額クレジット・エコノミックネクサス・企業評価・401k監査・移転価格コンサルティングなどの専門分野を強化してまいります。
なお、既存のサービスは引き続き提供され、今後も旧永野森田米国公認会計士事務所のスタッフが日英両語にて担当いたします。
今後とも倍旧のご指導ご鞭撻を賜りますようお願い申し上げます。
略儀ではございますが書中をもってご挨拶申し上げます。
敬具
We are pleased to announce our unification with Prager Metis CPAs LLC on November 1st, 2020. On that date our combined firm will begin conducting its practice as Nagano Morita, a Division of Prager Metis CPAs LLC. Prager Metis is a Top 50 US accounting firm with over 100 partners and principles, and 600 members, and a Top 10 International firm in 17 offices worldwide including New York, New Jersey, Washington D.C., Los Angeles, Miami, London, and India.
Our firm, Nagano Morita, began its professional practice in 1984. Its growth over the past 35 years has been predominantly organic, stemming from the referrals of our client base and through our extensive contacts in the greater Japanese community. We have attracted high-quality, committed professionals and invested in their training, development and growth. As a result of those efforts, we have experienced good growth over the past several years.
Nagano Morita and Prager Metis believe that joining forces into a larger organization will allow both firms to provide a wider array of services and more depth. A larger organization will also mean our associates will benefit even more with stronger career opportunities, thus allowing us to continue to attract top professional talent to serve our clients.
We will be able to provide you with many new services and areas of expertise in the future including Research Tax Credit, Sales Tax Credit, Sales Tax Economic Nexus, Valuation, 401k Audit, and Transfer Pricing Consulting, among many others.
We will continue to work with the same staff at the same locations in our offices, and the services we have provided you in the past will continue to be offered by our new division.
We are grateful to you not only for giving us the opportunity to provide you with accounting services but for your loyalty and friendship. We are confident that our new affiliation will serve us all well.
Your world. Worth more.